Gods and Deities
Gods are divine, ethereal, and spiritual beings that have long reigned over both the Realms of the Living and those of the Dead. Powerful, divine beings of great importance, witnessed by the first scholars as creators and guardians, these are beings that transcend the boundaries of normal mortality and immortality, also known as the Divine Spirits or Oversouls. Each god is sorted into a specific groupings further divided by what groups of gods they may belong to, such as gods of a certain Realm or area.
So powerful are the gods that those who rank higher than their fellows may upset the balance between Realms, and may accidentally pitch it to one side or another; the meddling of Greater Gods especially can destroy entire worlds, should the balances of those worlds be upset. Therefore, gods do not dabble in the affairs of the Living Realms more than they must, or on a very restricted basis. Though they are allowed somewhat to interfere, most often the gods watch from afar and offer indirect approaches to express their will. These may include Wards, oracles, blessings, curses, and many more subtle effects. A personal appearance and large-scale event created by a Greater God is a very rare thing indeed. Lesser gods are more free in this; demigods almost have the power to do as they wish.
There are the First Gods and Greater Gods, Lesser Gods and Demigods, as ranked by power. A description of deceased gods can be found beneath these, that include dead gods of all ranks.
First Gods
The First Gods are those who came into being before any others in the Fiv'ean Realms; alongside the Void hydras, they are the First Beings, and the most powerful in all of creation. The One was birthed in the empty cosmos of the endless stars, and Death was eventually ripped from his body. All-powerful, omnipotent, and gifted with an absolute and terrible authority, these creatures are capable of destroying Realms and wiping entire planets of life. Therefore, they are split into several different gods, and sealed by keys kept in the hands of mortal guardians, hidden from the sight of the gods.
The One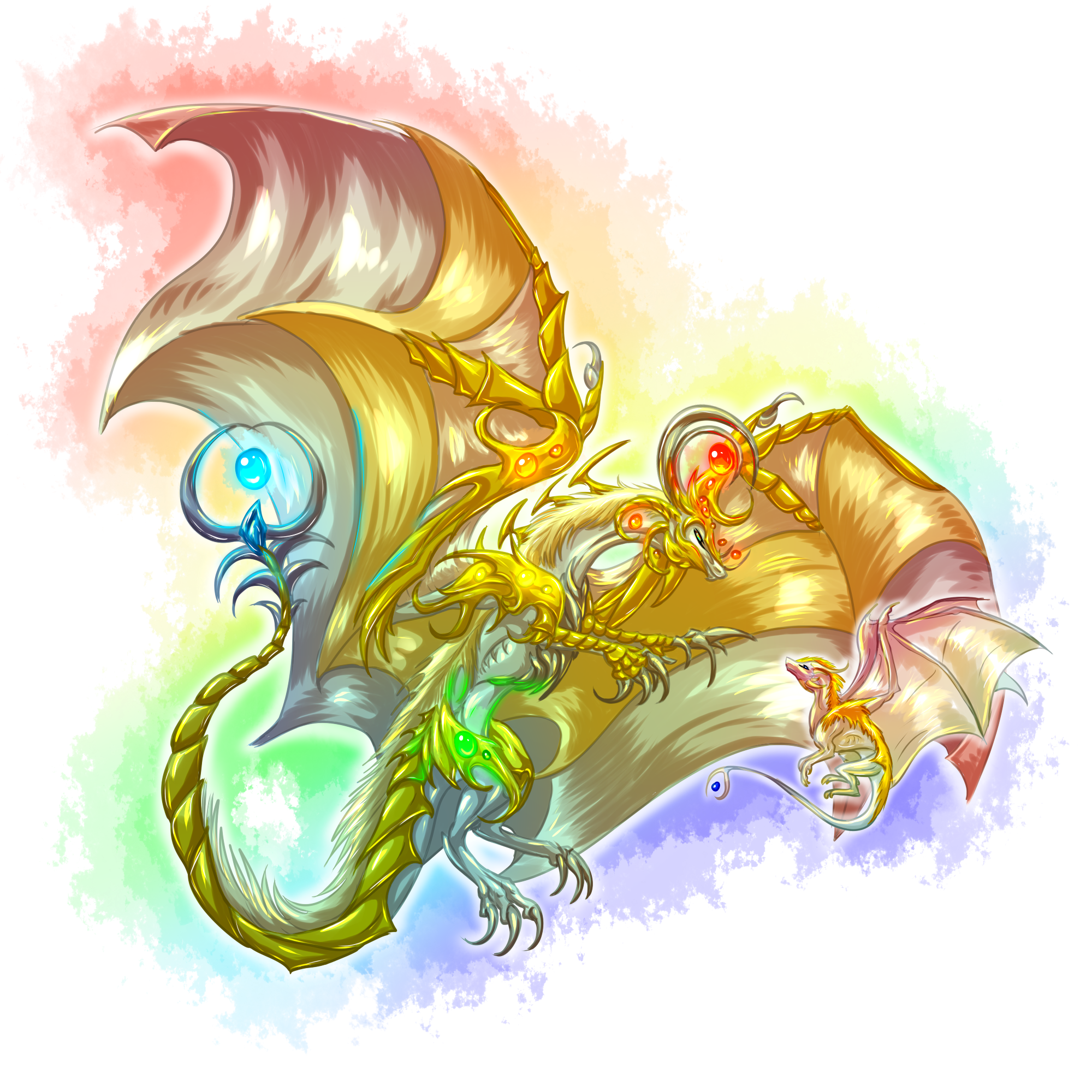 Death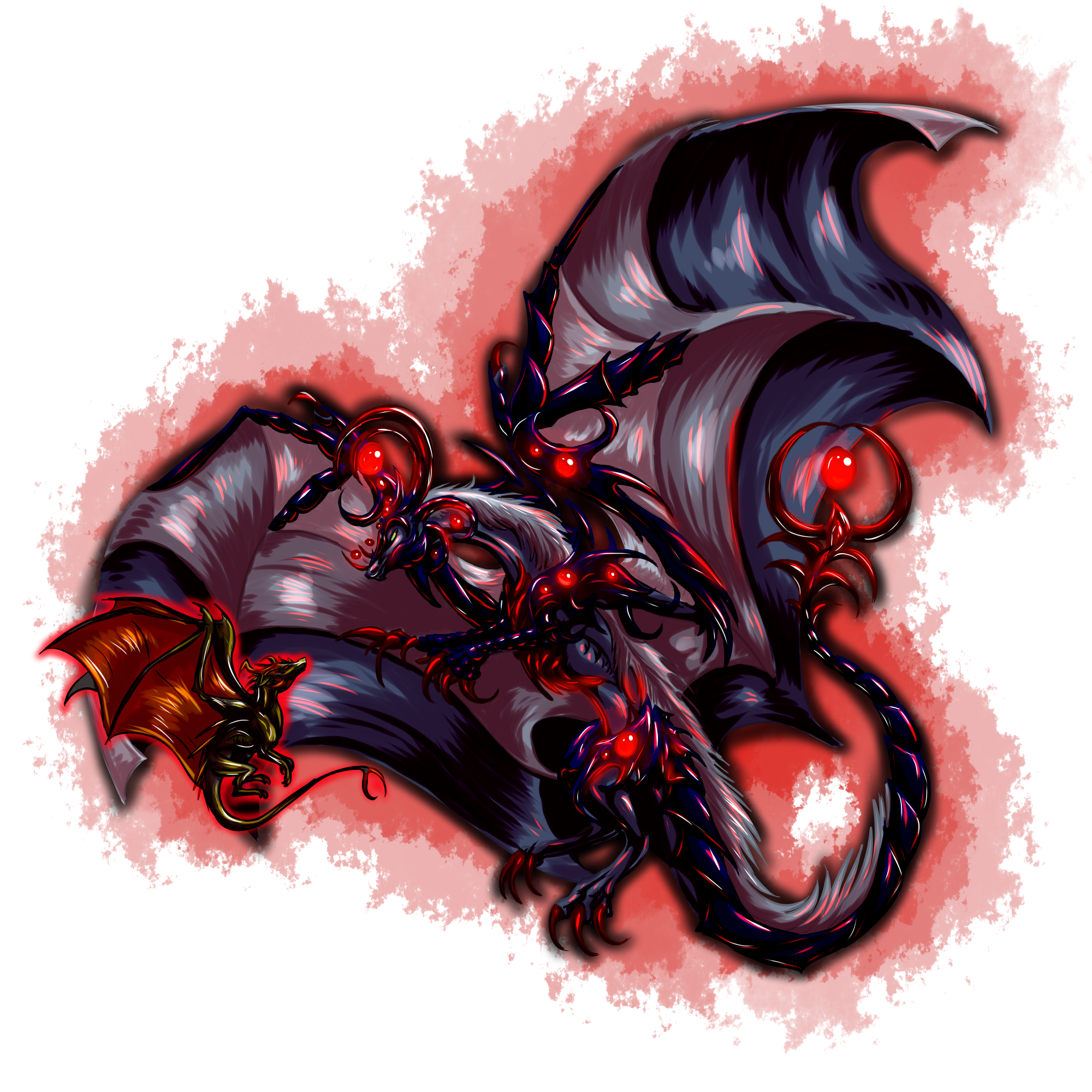 Greater Gods
Greatest below the First Gods and most powerful in the Living Realms, Greater Gods are those known as the ones who govern and rule over creation in The One's and Death's stead. They may preside over the doings of Lesser Gods and demigods, are capable of manipulating the world around them, and the lives of those within it, to an incredible degree.
the Felnovian Five
Deities of Felnova, these five dragons are the gods and goddesses that are half of what makes the One; their brothers and sisters reside in Millirand, the original home of the dragons. Though not as powerful as the Dark Five, they are exceptional in ability, and watch over the inhabitants of their Realm. To see - or meet - one is a rare and treasured thing, for they are limited in what they may accomplish in the Living Worlds.
Time
Scylla
Lyfe
Leartes
Balion
the Millirand Five
Akin in power to the Felnovian Five, those that govern Millirand have all but locked themselves away. To see or meet one is considered legendary, as they fled the sight of the living long ago. Their subjects feel as though the Five above them abandoned their duties long ago.
Fenrir
L'zayn
Gaz'in
Zeldrima
Sago
the Dark Five
As Death, the Dark Five reign supreme, countered only by the One. Each god holds twice the power of either Millirand or Felnovian gods, and have been locked away for many years. They always seek a way to freedom, and are harbingers of chaos and death whenever unsealed.
Dhath
Noamuth
Gurthril
Daecuru
Lithmor
Goddess of the Soulplane
Linath
Lesser Gods
Lesser gods are those that were created by the Greater Gods, or birthed by Realm creation, to reign over specific Realms or areas; they are more powerful than demigods, but much less powerful than Greater Gods, and are usually only known and worshiped in the region that they reign over.
Naerex
Nicaen
Rhathor
Neiren
Lethias
Zailen
Orphethas
Azcen
Draiyd
Jinun
Meryll
Nirni
Zephyro
Albion
Seiten
Demigods
The demigods of the Fiv'ean Realms are the least powerful gods in the divine ranking, though they are almost completely unrestricted in what all they may do. Often, demigods reign over only a specific species or ideal, and have power over nothing else.
Cirrus
Erinys
Nebrielas
Rahirra // Zakrii
Torikkusuta
Wrath
Deceased Gods
These are the gods that have died at some point during the role-play, or in BTACD's history. Mentions of them may still be made, and they may be encountered as ghosts or spirits, unless specifically stated otherwise.
Zacyn
Shang
Shiranui
Kairn
Deceased Gods Gallery
Here can be found old images of the dead gods and goddesses, including former official art that was made.