for the newbies!
New to BTACD? Don't know what to do or where to start? Well, little one, you're in luck! That is why the BTACD Mentoring Project was created.
the mentor project
Once you join, we will pair you with an older member who may start role-playing with you and teaching you how BTACD works. You guys can review eachother's characters, make plans between them and create your own epic sideplots - and that's only to start. This page is primarily a guideline; if you're a mentor, feel free to teach your pupil in whatever way you feel most comfortable with.
If you're a Newbie
- You must be a member who has been in BTACD less than five months and otherwise have not been promoted to normal member status.
- Once your application has been accepted, post a welcome message on the forum introduction board. Come say hi!
- Ask any questions you like! If you are daunted by anything, don't be afraid to let someone know. If there aren't any mentors online and you have a question, don't be afraid to bring it to the entire forum as well through the c-box, your introductory topic, or the OOC section. We don't bite.
- WHAT TO DO -
- Look over our mentor profiles here, and select one or two mentors to pair with. In most cases, they will help you make your first character, and start your first thread with you!
- Upon receiving an approval to your application and posting your introductory topic, don't be afraid to PM your paired mentor, or another one of our mentors, with a question; or post in the cbox looking for advice!
- If you don't choose a mentor within a week or so of joining, you will have one assigned to you! Mentors are mandatory to have here, so make sure that you get paired up quickly!
Have fun!
If you're a Mentor
- You must have been in BTACD for at least 2 months and have a good grasp of lore.
- If your mentee has not responded within 5 days of your initial contact, contact them again to see if they are still in BTACD. If they aren't, notify Blazeh.
- If you have any questions presented to you that you are unsure about, ask Blazeh or a Council member to help.
- WHAT TO DO -
- When online, a newbie may PM you or ask you a question at any time; please be sure to answer any messages promptly, within a day if possible. If you have a problem with answering any question, PM another mentor to see if they know, or consult Blazeh.
- If you see a newbie asking a question in the cbox, answer accordingly. Don't be afraid to ask them if they need any help with anything; likewise, don't be afraid to ask if a newbie has any ideas, plots or characters they're working on. 'Tis fun to plot. (: Make your mentees feel involved ~
designated mentors
All official mentors are listed below, as well as their current status and any mentees they have.
Verridith/Blazeh (2; Limited Status)

Bezyle, RileyCasper.

Agent (3)

Ellitchhizui, Sully, Cptmercier.

Elffriend (4)

KittyKookiez, Jelle, Sparkle, Wendigo Kid.

Fyfergrund (5)

Amakiir, BlueLatios, Sorewounds, Stormbreaker, The Drunken Jotun, Upside-Down.

JPG (5)

Belmont, Luna Lumos, Sully, Stormbreaker, Vectivus.

Lethio (0)

None.

Moonbleached (2)

Caliburn, Uschii.

Nechesa (6)

Asreal, Ellitchhizui, NuclearNyan, RileyCasper, Vectivus, Cptmercier.

Nix (5)

Arflogo, Cerulean, ModdingNinja, Sandwichsam, Vectivus.

SherniKaur (5)

Aedan, BlueLatios, Corinth, Talon, Wendigo Kid.
mentor profiles.
All mentor information can be found here. Each one will have a small red gem,

, next to their name on the forum.
Each mentor will have a profile below, listing a little about themselves; the gems will be links that lead to their forum profiles, and list whether or not they're open to accepting new newbies at this time.

- OPEN FOR NEW MENTEES



- CLOSED FOR NEW MENTEES
While all of these have mentors' Discord IDs, make sure to PM them on the site first before sending a friend request so they know who you are!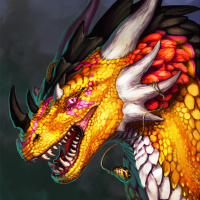 Blazeh

" life is but a candleflame "
Derpmin ; Verridith
Hello! I'm the derpmin of the site, and have been with BTACD for as long as it's been around. I love fighter jets, drawing, games and dragons. [:
I love all of BTACD, don't make me choose! :D Charrie turmoil is <3
female

Verridith#1111
I created it! (: Been here since March of 2003.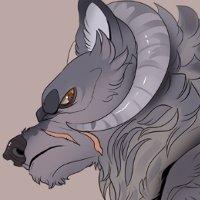 Agent

" that tornado's carrying a car! "
Monkey Butler Sub-Council ; Agent
Just a silly nerd who likes to read, write, play vidjea games, and watch anime. Also eat cake. A lot of it. I think I have a problem.
The people, the creative freedom, and the lore!
female

Agent9#7944
I've been a part of BTACD since June of 2018!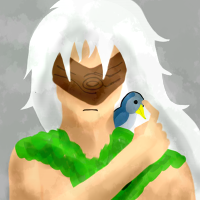 Elffriend

" wat do you mean I can't nom it "
Worldbuilder ; Elffriend
I am either an Elf who is a friend, or someone who is a friend of the Elves. I love reading, writing and making art. I also might be slightly obsessed with Lord of the Rings.
Nomming, the community, and creative freedom!
male

Wyatt#1945
I've been a part of BTACD since September of 2017!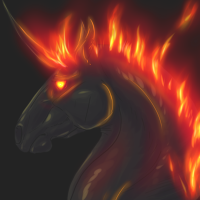 Fyfergrund

" wheels within wheels. "
Co-Admin ; Fyfer
Army veteran and resident old man. I love good music, good books, creating worlds and characters, and broad, wide-spread plots.
Deep plots, complex characters, and getting involved in multiple storylines.
male

Fyfergrund #3354
I've been a part of BTACD since September of 2015!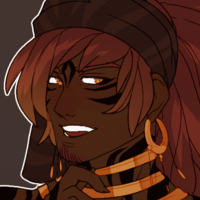 JPG

" i'm with all the stupids: past/present/future "
Council ; JPG
The sarcasm, cynicism, and snark is for laughs. Promise: I don't bite. Your ideas can't be any worse than mine!
Friendly people who have an unhealthy obsession with roleplay.
male

jpg816#7841
I've been with BTACD since October 2016.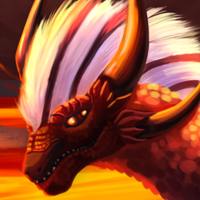 Lethio

" are potatoes just Irish guacamole? "
Sub-Council ; Lethio
I am Lethio, also the resident tiny Smaug. I like D&D and Magic the Gathering a lot. You can generally find me playing games or chilling in genchat!
Dragons. Lyzards. Demon lyzard dragons...
male

Lethio#4596
I've been with BTACD since September of 2018.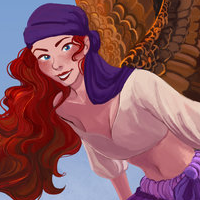 Moonbleached

" dammit moon-moon "
Member ; Moonbleached
I love cooking, being zany, am a giant fluffy poofing poof ball with an adorable son. I live for questioning and experiencing all and do as much as I can with this wonderful life.
Character creation, and the occasional achoo for introduction.
female

MoonBleached #1988
I've been with BTACD since 2012.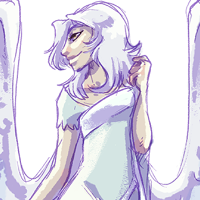 Nechesa

" Huhblahfuh!! "
Sub-Council ; Nechesa
A writer of many years, huge on fantasy. Loves hearing people's ideas and is always keen to nerd out about other people's characters with them.
Monstery characters, plotting, arting, cute threads.
female

Nechesa#1083
I've been here since November of 2015!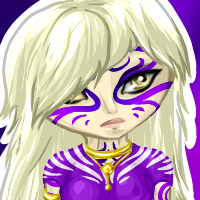 Nix

" wait, what? you can hear the woodwinds? "
Council ; Nix
I'm a dork who loves music, writing, roleplay, and annoying the rest of the BTACD staff to death <3
Don't make me pick XD
female

Nix05281#8121
I've been a part of BTACD since March of 2018!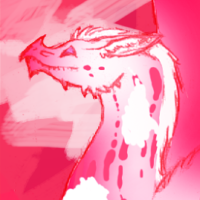 SherniKaur

" i'm not cute, I'm deadly! "
Worldbuilder/Artist ; SherniKaur
I'm an avid reader who loves things from the whole spectrum, whether it be Star Wars or Throne of Glass, and who loves to tease her elders about anything and everything. :P
Community, shenanigans, and unique character concepts!
female

SherniKaur#6036
I've been with BTACD since December 2017.